There are many ways to give to Canadore Foundation. We can help you determine what works best for you: a one-time or a monthly gift, an annual gift, a gift in kind, a corporate gift or a gift for the future.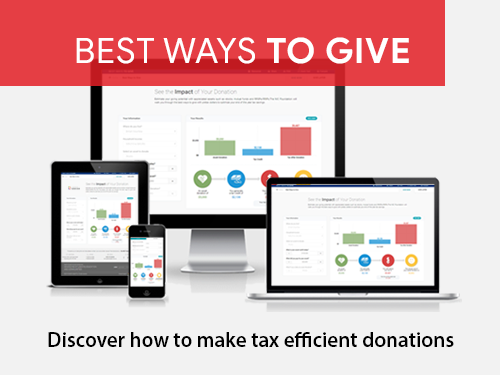 Annual gifts help strengthen all areas of the Foundation, from infrastructure to programming, financial assistance and awards, and the overall student experience. No matter what you give, or whether it is a one-time or monthly gift, all funds received throughout the year make a significant impact.
Donors also benefit from tax advantages for gifts of life insurance, in addition to being able to make a significant contribution to Canadore at a modest cost.
Current Canadian legislation allows you to donate publicly traded securities, mutual funds and bonds directly to Canadore Foundation, to avoid paying the capital gains tax on your investments (provided the securities are transferred directly and not cashed first). Donors benefit from excellent tax incentives for gifts of securities.
You can also name Canadore Foundation as the beneficiary of your Registered Retirement Savings Plan (RRSP) or Registered Retirement Income Fund (RRIF).
By leaving a gift to the Foundation in your will, you can support our students and innovative programming well in to the future.
Gifts in kind may include supplies and other instructional resources, equipment, and property other than cash.
Please note that gifts in kind are accepted at the discretion of Canadore Foundation, and that acceptance is contingent upon whether the gift contributes to the mission of the Foundation. Ultimately the final decision rests with the Foundation Executive Team.
If your gift is accepted, Canadore Foundation will issue a donation receipt for the fair market value of the gift as determined by an appraisal process. Gifts valued at $1,000 or less may be evaluated by a knowledgeable Foundation staff member; for gifts greater than $1,000 an independent appraiser must assess the value.
If you are considering making an in-kind gift and would like more information regarding the appraisal process, please contact [email protected].
We encourage you to discuss any significant giving opportunities with a financial professional. We'd be happy to discuss these giving opportunities with you and/or your clients.
Please contact us at your convenience: